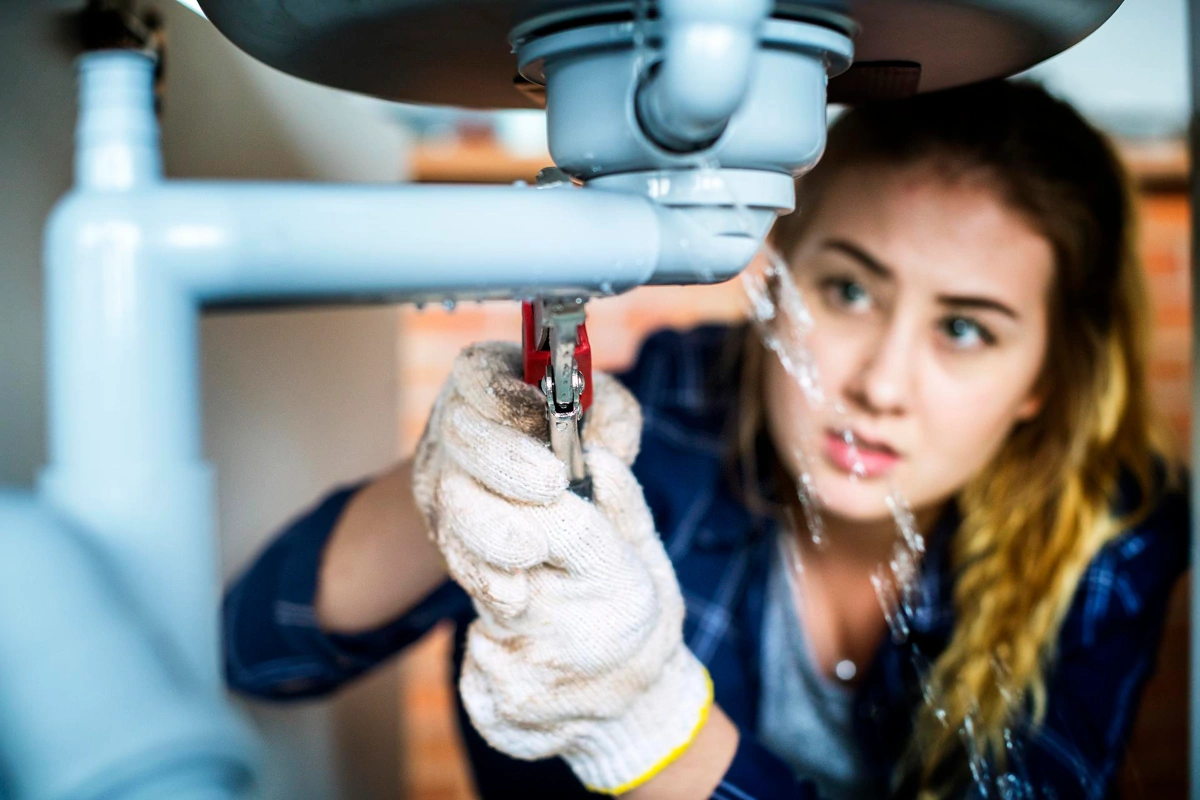 Knowing your home utility shutoff locations is a must to mitigate plumbing leaks when they arise.
If you have ever had a pipe leak or something crazy go wrong with water you know how panicky it can feel. Especially if you aren't sure how to stop it. There are a few things that commonly go awry with your plumbing so you should know where to shut things down so you can mitigate plumbing leaks and minimize damage.
Plumbing Leaks Shutoff Tutorial
Here's a little "Plumbing Shutoff 101" tutorial for you to get familiar with these common issues and how to stop the flow.
Mitigate Plumbing Leaks Under a Sink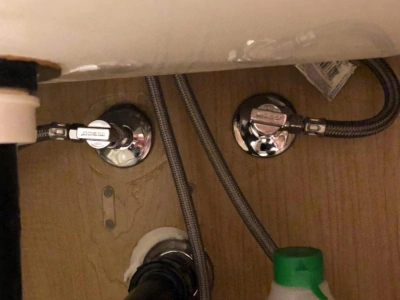 If you suddenly hear and/or see water gushing out from under your kitchen or bathroom sink you likely have a broken shutoff valve. You obviously can't shut the water off when the shutoff valve is broken so you must shut all of the water to your house. You'll need to know where the shutoff is located (usually outside somewhere but not always) how to turn it off and make sure you have whatever tool you need. Another good bit of advice is to make sure you always know where this tool is, if you can't find it then it's no use to you. 
At the Faucet
If your faucet springs a bad leak you can go under the sink and shut off the water to the sink. Each of your sinks will have two valves to turn the hot and cold water off and on. Turn the knob to the right and keep it off until you are able to get it repaired.
Toilet Leaks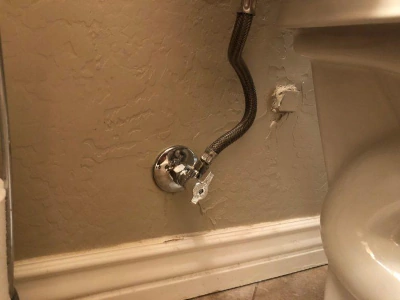 If your toilet starts to leak at the shutoff you'll need to replace the valve itself. This is often where it will start to leak. If it's a terrible leak you can turn the valve behind the toilet at the wall to shut the water off. If it's a small drip you can leave a towel or cup under to catch the water and continue to use your toilet. Don't wait too long to get it fixed because it could get worse fast!
Hot Water Tank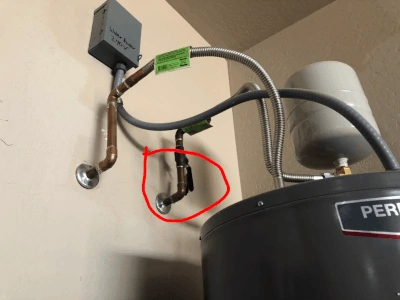 Hot water tanks are stinkers because when they are at the end of their life they usually just open up and leak water out. To get a warning about leakage you can have a sensor installed on it so you know when it's started its spiral of death. Next is hoping your particular hot water tank has a way to shut the leakage off as not all of them are installed automatically with a shutoff valve. If so turn off the supply to the hot water tank so you don't have never-ending leakage. If not then you'll have to turn off the water supply to the house to get the tank to stop leaking. These shutoff valves can be installed anytime and it's definitely worth it to have this added which is something I can help with.
Whole House Water Shutoff
Unfortunately, they are all different so it's not a one size fits all answer.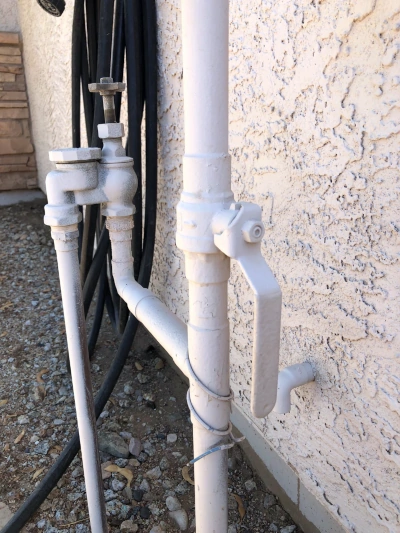 If your home has a basement or crawlspace, check there first. For homes built on a slab, check in the garage or near your water heater.
If you don't find the main water shut-off valve inside the house, check outside near an external faucet. This location is most common in warmer climates like here in Arizona where frozen pipes aren't a concern.
This image is our water shutoff at the front of our house (the lever on the right).
Some homes also have underground valves installed at the property line. You'll find it buried under a round or rectangular metal cover, which might be labeled to help homeowners find it.
Just knowing these simple shut-off instructions could save you a lot of money and stress so file them away in your brain and revisit them every once in a while to make sure you don't forget. 🙂
Contact me if I can help you with any of these items – an addition of a shutoff valve to your hot water tank is something I can help with and will give you peace of mind!